In 2016, Danté and I took another trip to Paris. This trip was different from our 4th date, that took place in Paris, where we stuck close to our apartment in the 17th arrondissement. That October we roamed far and wide across Paris. From the right back to the left bank and from Trocadéro to Père Lachaise, we saw as much as we possibly could.
The most memorable for me looking back on that trip, after yesterday's news of the fire that broke out in Notre-Dame – is our climbing of the stairs to see Paris from the roof of the cathedral.


At that time, it was just something we wanted to finally take the time to do. We both believed we'd be back again. And yet, we decided to do it then because of some driving force that seemed to tell us both somewhere deep inside that we just needed to do it during that trip. As I went to sleep last night, I was so profoundly grateful that we did. Today the news out of Paris says that much of what I loved inside of, and about, Notre-Dame is now gone.
Perhaps one day the Cathedral will be rebuilt.
After all, other news says that a 3D laser map of every detail of Cathédrale Notre-Dame de Paris was somewhat recently created by Vassar and this is vital information that could be used to rebuild the cathedral later.

What was Really lost When Notre-Dame Burnt
But my sorrow isn't just that Cathédrale Notre-Dame de Paris has burnt. Even if it can be rebuilt, it can never be the same.
It's true that like a Greyjoy would say on Game of Thrones, 'What is dead may never die.' Notre-Dame will live on in all of us who have visited it, who have studied it, who love it, who wanted to visit it but were never able to. Yes. And Notre-Dame belongs to the people of the world – yes – but most particularly to the French for whom it was the standard of measurement to all places in France. The point from which every distance in France was measured. It will live in our hearts.
AND YET – today's loss is far more significant than the loss of a building we can remember in our minds.
Because while stones can be put in place again and beams can be raised for a new ceiling, you can't literally rebuild the past. In this case, we will never be able to reproduce what has been lost.
I feel sadness for all of the people who will never know, by seeing for themselves; the history in those stones, those timbers, that evidence of people who came before us.
I am heart broken at how much I took for granted that Notre-Dame, and that evidence of all the blood/sweat/tears that went into it, would just always be there for me to see every time I returned to Paris. It is a representation of how fragile this existence on planet Earth is. Anyone and anything can be taken from us at any time. Don't take a second of life, or of your experiences in life, or a person you love for granted. Ever.
Instead of dwelling further on the loss, I thought I would share as many photos as possible of our climb to the roof in 2016 and the photos I took inside Notre-Dame afterward. Danté took a few of these and the rest are mine.
Views from, and of, the Roof of Notre-Dame
Inside Notre-Dame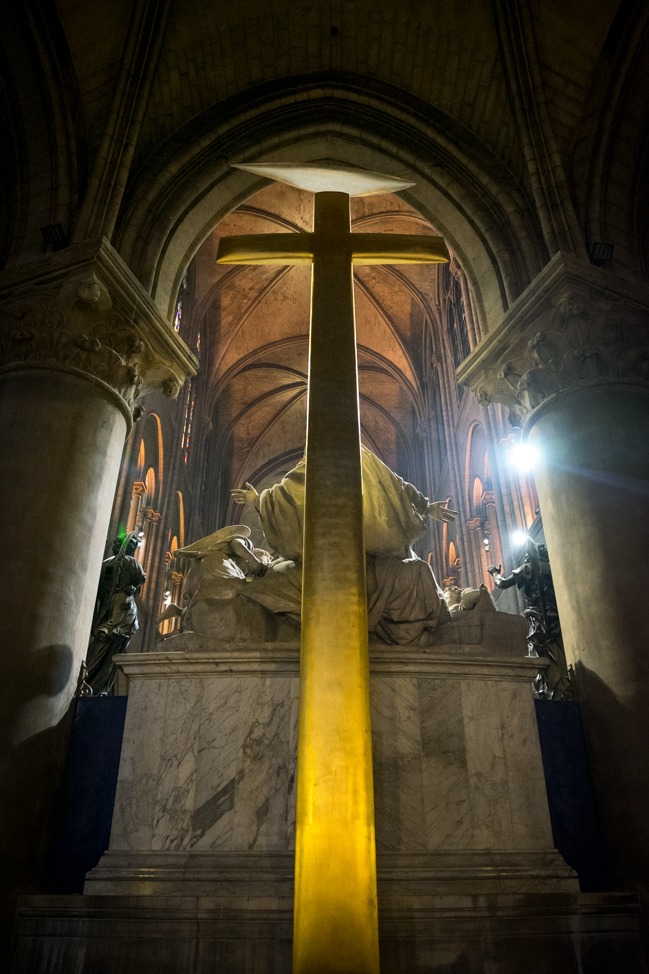 Let us celebrate together what Notre-Dame was and find hope for what it might be one day again. Even if it will never be the same.